Industry Insights: Grade Management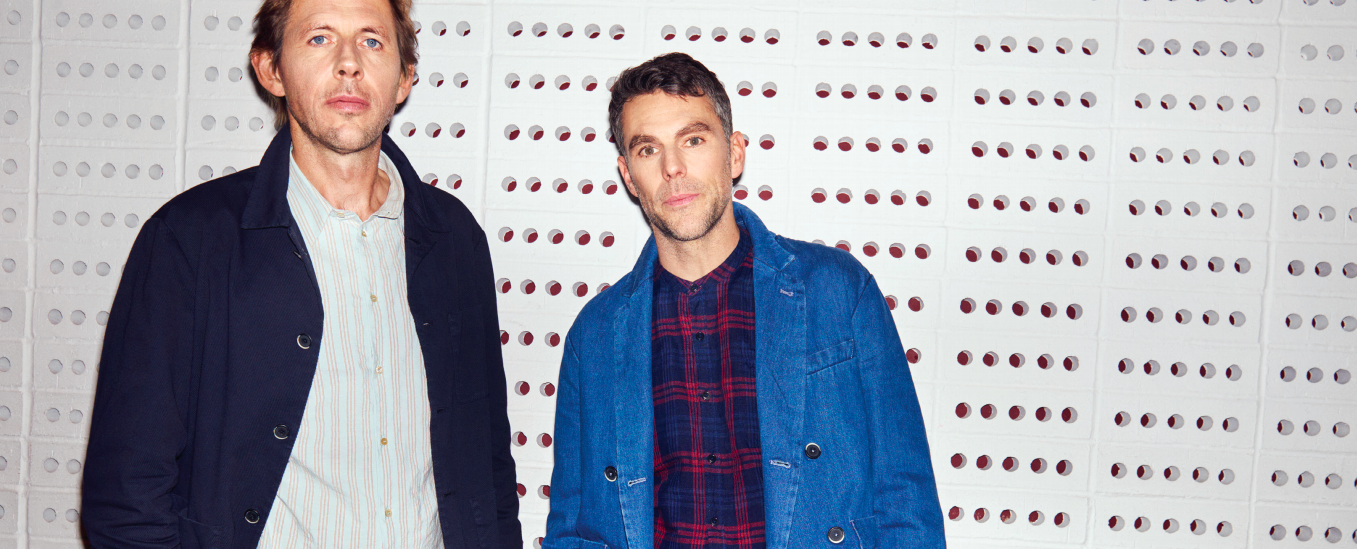 By Resonate | February 13, 2020
Words by Dylan Shortridge
From beginnings in 2011, Grade Management has established itself as one of the most relevant management companies in the electronic music realms. Based in Bristol and London, Grade manages an incredible cross-section of artists from the iconic Groove Armada, to homegrown talent such as Eats Everything, and newer names Cousn, SHYGIRL and many more. They are also a company that regularly take on student interns, helping young people gain experience in the industry. Resonate sat down with Company Director Ed Karney and Office Manager Freddie Norris to talk about Grade as an operation, intern opportunities and how it all started.
Grade Management has consistently grown during its years of operation. Looking back, what's been the most special moment to date?
Ed: There was one, right at the start in 2013, when we were just kicking off and one more recently. The first was when we got our second 'Resident Advisor number 1 DJ' in consecutive years with Seth Troxler, whilst at the same time having the highest new entry with Eats Everything. To have that kind of dual entry for what was then the yardstick for DJ success was a huge vote of confidence in the new company. However, the real successes I'm proud of as a Company Director have been the internal ones. I think the moment that best demonstrates that is one of my colleagues, Sarah, signing an act called Shygirl. Sarah joined as our first assistant back in 2012 shortly after leaving business school and right after we started the company. Since then she's grown with the company and worked on a series of projects and fully earned her stripes.
How beneficial do you see placements in order for students to get into the industry?
E: I think it's absolutely essential. If we weren't doing this as a company, we would be selling ourselves short. From the student point of view, the opportunity to come into a working environment is invaluable. What you can learn and achieve from studying the theory and then seeing parts of it put into practice means that you can learn everything from the many levels of conversations, and the musical knowledge, to the 360 look of our particular end of the music industry.
Freddie: It's also the good practices that you pick up from being in an office environment and putting yourself out of your comfort zone that will help drive you through your course and enable you to succeed in your degree. Then when you graduate, you'll be in the perfect position to get a job.
E: The perceived sensible thing to do as an employer would be only to go after the third-year students, but actually for me, if a first-year student comes knocking at the door looking for an internship, that's what pricks my ears up because it means their head is screwed on. If you've gone and immersed yourself in a working environment in years one, two and three, by the end of year three you're going have a ton of experience. What kind of opportunities do interns get in terms of job roles at Grade?
F: One of our offerings is a role as an Artist Management Assistant intern; where you work very closely with a Management Assistant and learn all the processes that we use day to day with our artists.
E: It's like a broad-based introduction to artist management. So doing that you'll be introduced to all the various different kind of facets we work on, like how we plan their schedules, how music delivery works, elements of social media and marketing an artist, dealing with press stuff, advancing and getting them to the gigs and logistics. Any current intern success stories?
F: One of our current interns, Jen, is on the Music Production course at BIMM and interning on the record label side of things. She is rapidly establishing herself as one of the most exciting new artists in Bristol under the artist name of Yushh. From what she learned here she was able to set up a set up her own Pressure Dome label, put on parties, and have some highly commended releases. Which is all very exciting.
How does Grade pick an artist?
E: It's a kind of nuanced thing and works on a case by case process. Initially, most of our artists were friends of ours and we kind of just came together. We were starting Grade, and they were at a point where they needed some help in their careers, so we were in a position to give them that help and work together. In 2020 when signing new artists, we are looking for people who are authentic and musically gifted. We're looking for multi-faceted or polymathic artists who have got bulletproof musical backgrounds – not just making it up in the studio as they go along because they DJ. They know chord structure and theory and that bedrock makes the music delivery process so much more creative and inspiring to work in.
Finally, who are you listening to in 2020?
E: Wow that's a good question. I'm listening to a whole mixture of things as there's a lot of really exciting things coming out of Bristol at the moment. Yushh for example, she's part of an entire unit of artists making some really cool music. Everyone is aware of Batu, who runs Timedance. Radioactive Man's retrospective compilation is blowing my mind and Floating Points' new LP is great. Also loads of garage. Garage is back with a vengeance.
Want to read more about the Bristol music scene? Check out our Industry Insights from Team Love's Penny Warner, here.