Industry Insights: Team Love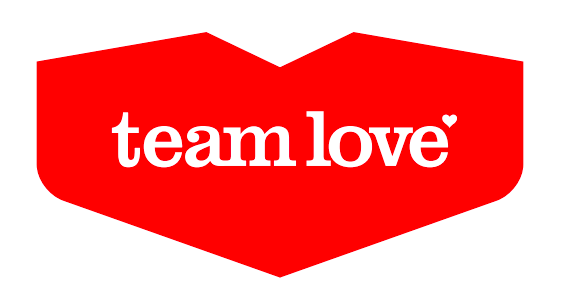 By Resonate | June 13, 2020
Words by Hannah White
Due to the various stages of lockdown in the UK this year, most of us in the creative industries and UK music industry are beginning to grow accustomed to transforming our innovative methods to the confined spaces of our homes. Festivals and events have made a commendable effort to transfer live events to streaming platforms, but fans and artists alike are missing the raw, live energy only felt in a muddy field. The uncertainty all promoters and event producers are experiencing in this crisis is scary. Updates are rapidly changing, leaving a smog of dismay over the industry. We needed a ray of sunshine to convince us that it's not all doom and gloom. Enter the delightful Penny Warner, Events Manager of Team Love.
Team Love are the brains behind all of your favourite events based at the heart of Bristol's vibrant creative scene. With Love Saves The Day, Love International, The Downs and Simple Things dotted on their resume, the team also run the Silver Hayes area of Glastonbury as well as one of Stokes Crofts most favoured venues, The Love Inn. With an undeniable talent for putting on events with a community-driven ethos, they are a force to be reckoned with in the festival and events scene. Penny confirmed that their ethos of positivity and love is still there amongst the company and shared her tips and tricks to keeping sane during this trying time.
We enjoyed a positive chat regarding this issue and for a first account of why Team Love is feeling hopeful.
What was the first festival you ever went to, and what are your memories attached to this experience?
Penny: I went to Glastonbury as a teenager, and it completely blew my mind. Dancing, discovering things, losing my tent, finding the stone circle, all the usuals! I didn't know the festival was made up of lots of areas with different teams producing them. It really struck me how the personalities of a team behind an event are projected through it.
How did you get into the events industry and find Team Love?
P: Since I was tiny, I always enjoyed the thought of organising and coordinating events. My professional experience started by taking various volunteer and work experience roles at charity galas, fashion shows and award ceremonies. I had a friend who was working at Glastonbury, and I heard that they were looking for people to work in the main offices in the run-up to the festival. I applied for the job and got it and I just absolutely loved it. From there, I got roles at several festivals. Secret Garden Party, Latitude, Big Chill, Bestival, Parklife, Leeds and then I found out that two of my friends Tom Paine and Dave Harvey were looking to put on their own festival, Love Saves The Day, and so I offered my services. I've been at Team Love ever since!
This is a time of considerable uncertainty, for not only the music and events industry but also the students trying to get into them. What do you think is the most beneficial thing people in the events industry can be doing with their time right now?
P: Definitely volunteering if you're able to! It's a chance to develop some excellent transferable skills while doing something useful. Lots of people I know who usually work in festivals, have a strong sense of social responsibility and signed up to help in various ways. There's loads of training coming up for free online also, so it's definitely worth having a look at that. Generally, this is a time of change. It's an opportunity to think dynamically if you've got ideas that you want to develop as the industry is going to have to adapt to some significant changes. So new people with fresh ideas could be what is needed. It's such a challenging time, though. If you're feeling motivated to learn new skills, get involved in new projects, but it's also cool if you just need to take it one day at a time.
In your opinion, what do you think the most lasting change to the industry will be after the COVID 19 crisis? Is there anything Team Love will be doing differently in the future because of the pandemic?
P: We are going to need to be ready to respond to some changes throughout the industry. Social distancing and the economic effects of COVID-19 will fundamentally change the landscape already. However, it's complicated to tell what the lasting effects are going to be and how we're going to adapt them at this point. There's still so much uncertainty.
Specific festivals have been turning to live streaming and other virtual platforms. Could you see any of Team Love's events using the virtual format?
We've already been looking at how we could make aspects of our work more suited to alternative platforms, and it is exciting to come at things from a different perspective. But one of the things we've always loved about what we do is physically bringing people together. So we are looking forward to the time it's safe to be able to do that again.
Are there any positives that Team Love have found in these unprecedented times?
P: I think for me, the main thing has been how supportive our audience and so many of the people we work with have been over the last few weeks. It's just reinforced how lovely they are.
What have you been doing personally to keep your spirits up at a time like this?
P: I enjoyed the live stream that Artwork did a couple of weeks ago to support food banks for #LIVEFORLOVE UK. It made me excited for when we can all spend a Saturday evening on an actual dance floor again! It's been a chance to watch some films I've wanted to for ages, focus on some slightly different new projects, and find some new local places for a pleasant walk. With the occasional Zoom quiz or karaoke session thrown in.
How have you found the interaction between artists/ venues/ agents been at this time?
P: It has been incredibly supportive! The message we've got from everyone we work with is that we're all in this together. Promoters, artists, venues, agents and all the other people who make events happen are dependent on each other, and so we must look out for one another for us all to try and get through it. We are particularly lucky that we've got good, long-standing relationships with lots of people we work with.
What is your happiest memory in the event industry?
P: There are so many! I love the whole feeling you get from spending a weekend outside with a gang of mates, running around to see bands and DJs, bumping into people and dancing loads! If I can manage to grab some time at one of our events, the thing I like most is getting out and seeing what the crowds are doing. I get so much joy from just seeing people having a good time at our events. I love just seeing all the brilliantly bizarre things that are happening. If I were going to pick one thing it would probably be the first year I went to Secret Garden Party. I made lifelong friendships and had loads of fun! I spent the whole weekend drinking out of this one pineapple. It was disgusting by the end. And I've had some pretty happy times on the Dodgems as well.
What about your proudest moment working in the industry and for Team Love?
P: At our events, there's usually a point where everything's up and running, and I can see that people are having a great time. I just feel proud to be part of the team that facilitated that. We work with such exceptionally talented people, and I'm so lucky to be part of a team who are so positive. It's such an essential way of bringing people together and celebrating creativity, and it's a fantastic feeling when it all comes together.
Where are you most excited to be once the lockdown is lifted?
P: In the middle of a massive cuddle with all my friends and family!
Thanks for your time, Penny!
Want to read more Industry Insights from Resonate? Check them out, here.