Current: Podcasts for your lockdown entertainment

By Resonate | June 13, 2020
Words by Holly Bradley
In the past few weeks, we have been lucky enough to return to some degree of normality. Yet, with the recent announcements of a second nationwide lockdown in the UK, a resurgence of Zoom calls and sourdough bread could very well be on the horizon. If you need some new podcasts for your lockdown entertainment, look no further…
Phone a friend with George Ezra and Ollie MN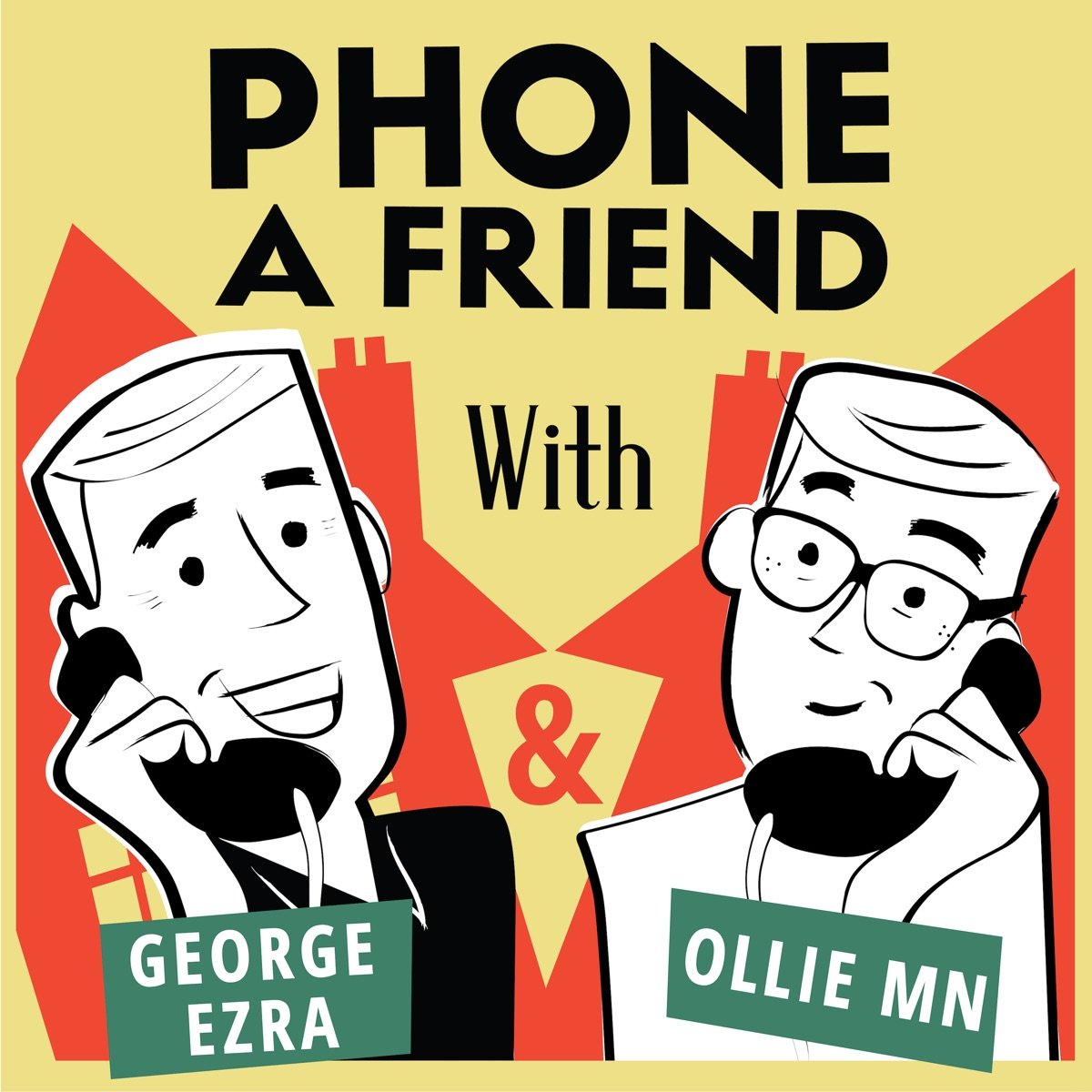 Artists George Ezra and Ollie MN have captured a childlike sensibility in discussing serious topics. Unlike the interview format in George's previous podcast, 'George Ezra and Friends, Phone a Friend is devised as just that, a phone call between friends. Their candid chats about topics such as mental health anxiety and OCD create a comforting place for people to open up and act on how they balance the stresses of everyday life. The aim is to shatter stigmas and encourage listeners to start conversations of their own. By addressing these difficult topics, it helps to humanise the issues and their position as celebrities. "I don't have the answers. Let's go and find them out together," says George. This approach to a podcast is humbling and is excellent for a feel-good listen.
Switched on Pop – Nate Sloan and Charlie Harding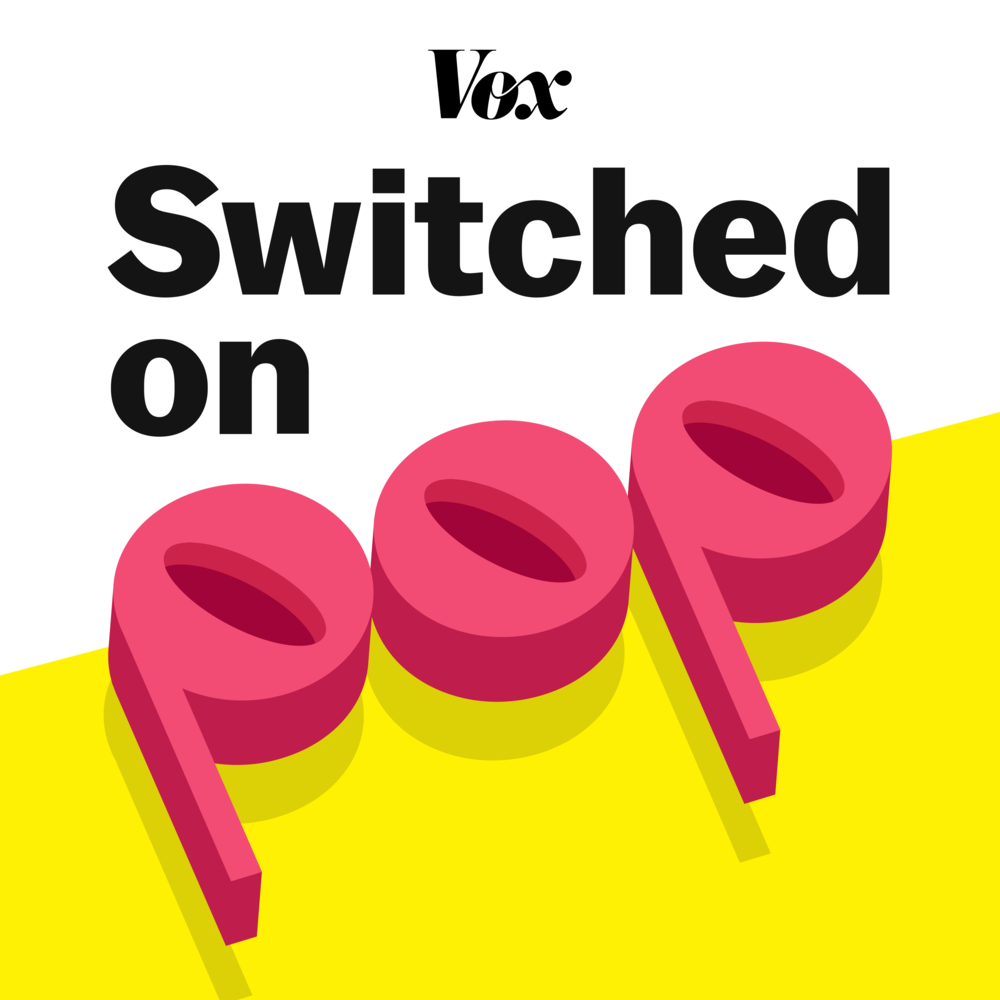 If you're a documentary fan and like diving deeper into topics, then this pop podcast is for you. Aptly described as "a podcast about the making and meaning of popular music," this podcast is hosted by musicologist Nate Sloan and songwriter Charlie Harding. The upbeat, informational style that Vox has built through their YouTube channel is delivered smoothly, whilst bringing a tasty mixture of interviews and in-depth breakdowns. They delve into pop's past and deliver comprehensive song deconstructions, covering the fascinating origins of some of our favourite pop tracks (think of all the big hitters, from Arianna to Taylor). Layers of explanations surround production techniques and various elements used within the music. This a great podcast for all the songwriters, producers and pop fans out there.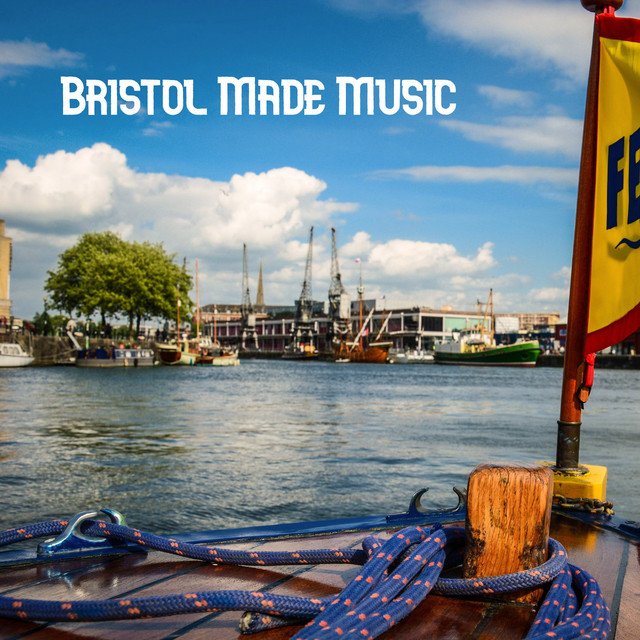 Bringing it home for us Bristolians is The Bristol Made Music Podcast. Episodes are split between segments such as 5 Songs, which takes a traditional radio format and highlights the best, new releases and upcoming gigs from artists around our humble city. For interview fans, there is The Simon Campbell Incident segment, which showcases host led interviews which feature original stories and discussion from up and coming artists on the scene. If you're someone keen to support local artists and discover new music, then this is the podcast for you.
Mad Notions – Mick McCullagh & Nathan O'Regan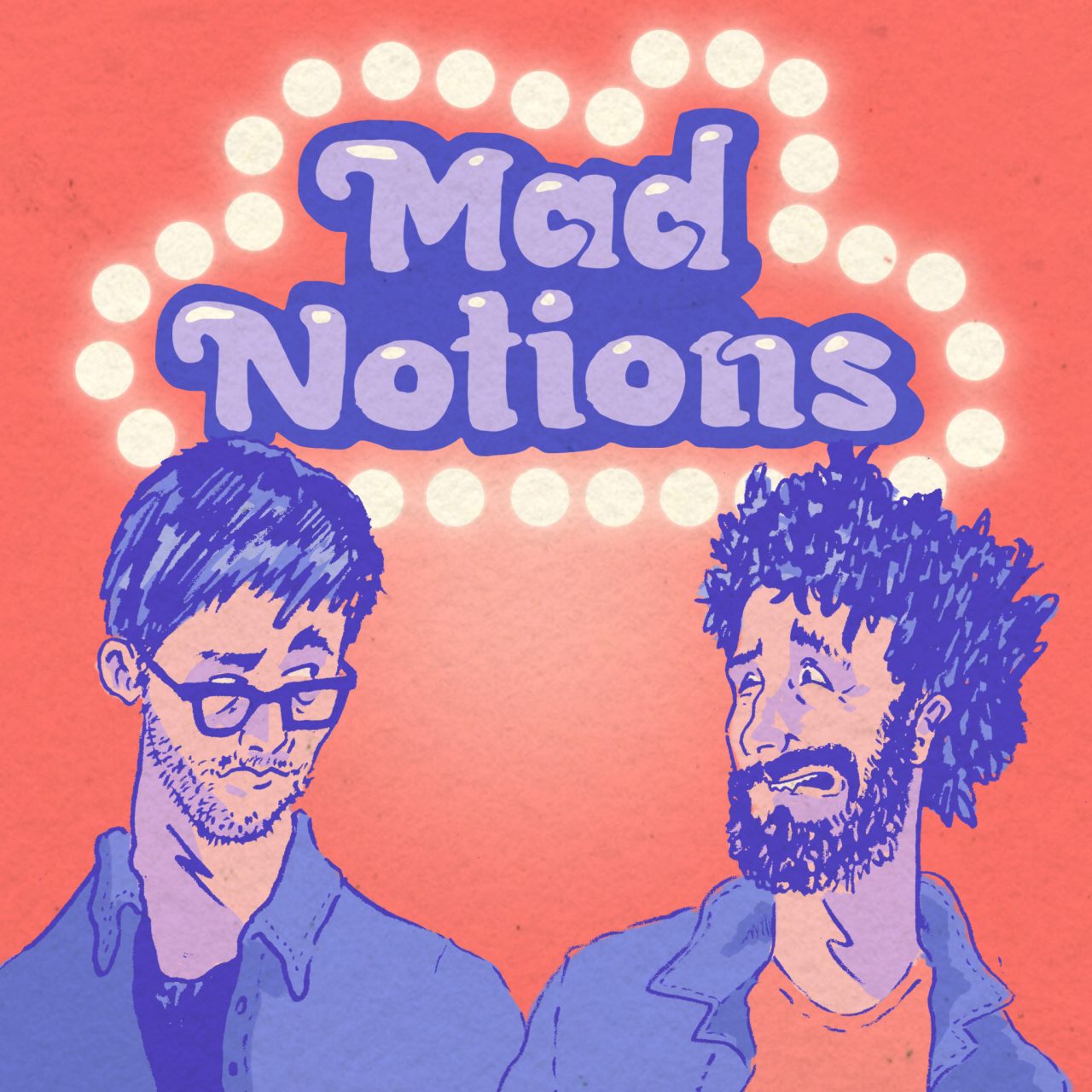 A few weeks into listening and I'm not quite sure what this podcast is about, but somehow I keep coming back. These two chirpy Irish musicians are known for mixing stories about the realities of gigging, with "famous myths, legends and true stories" interspersed with the occasional interview. They offer delightful chats which are, admittedly, "largely about nothing". However, the pandemic has led Mick, and Nathan slightly offbeat from their usual discussions. They've had to adapt to more varied topics of conversation. During this time, especially, the best podcast hosts are ones you'd want to be friends with. This is very much the case with Mick and Nathan. This is a great podcast to keep you company and to make you laugh during this tough time.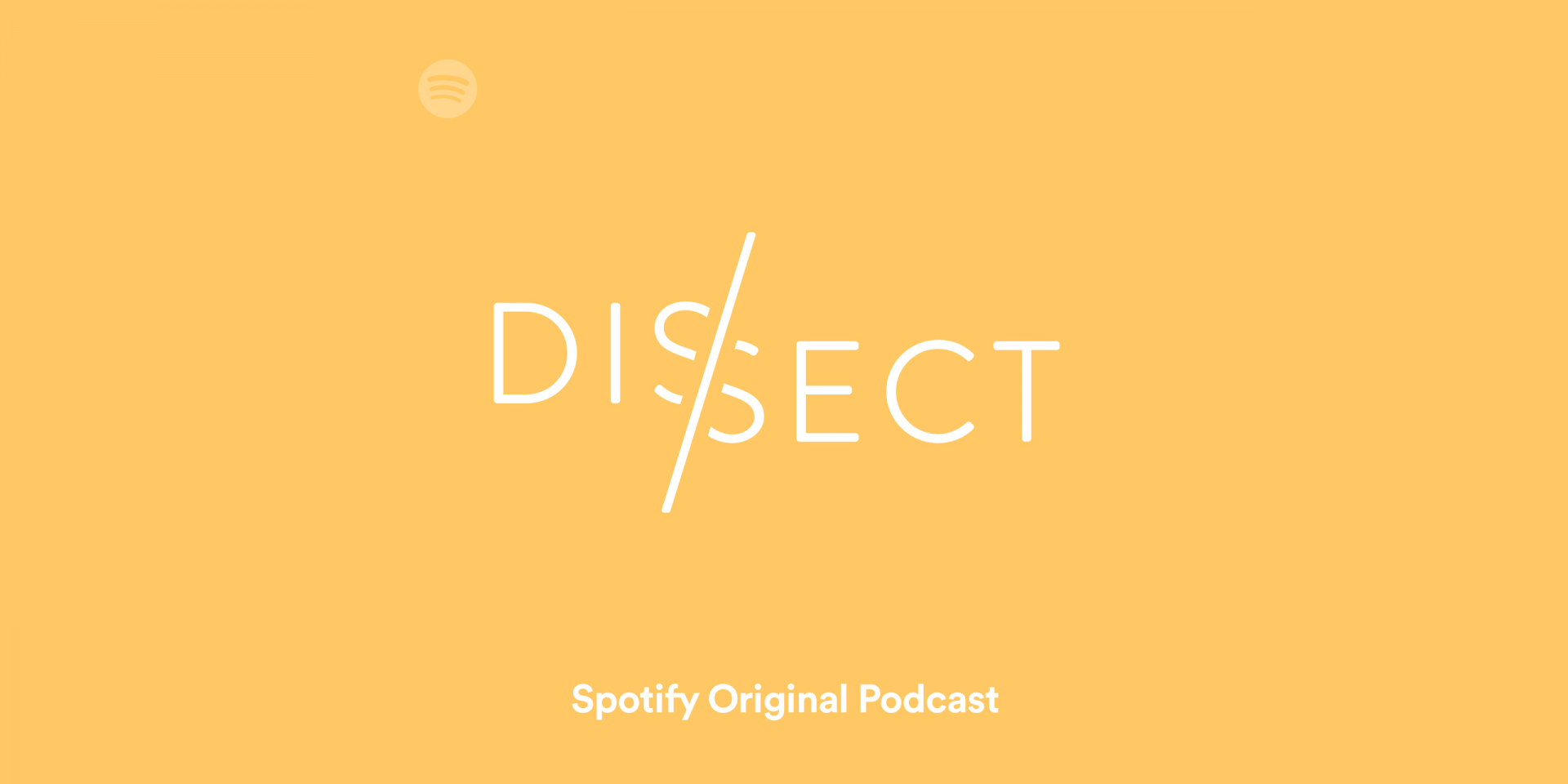 Made by Spotify Studios, this unbelievably in-depth analysis into albums and their artists is a focused listen. The clean-cut format of this podcast helps listeners to follow the vast information and dissection of well known musical creations. Each series is dedicated to diving into a different album, and each episode thus focuses on songs from said album. The songs are forensically picked apart in order to reveal the inner workings of the musicality, lyrics and overall themes. The podcast covers a plethora of popular artists such as; Kendrick Lamar, Kanye West, and another hip hop and RnB musicians. A well-collated documentary of musical analysis, this podcast is for those wanting to submerge themselves into the depths of the conceptual creation of music.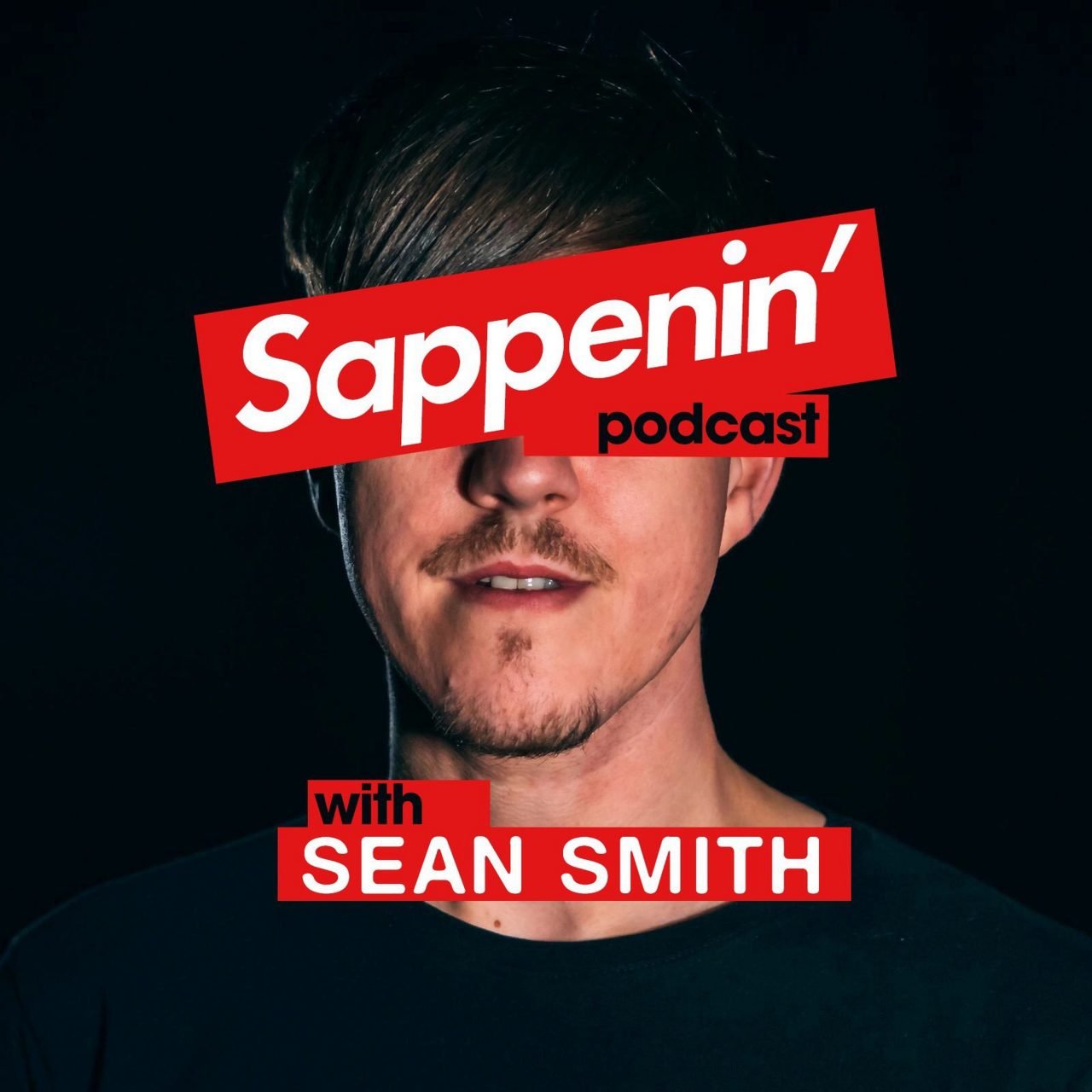 An unfiltered stream of stories, opening the door to the realities of the music industry and the hilarity that therefore ensues. "Two daft welsh accents" lead the takes behind the scenes of Welsh emo act Funeral For Friend. Sean Smith and Morgan Richards provide friendly, upbeat chats that are sure to make you chuckle, as well as interviews that feel like real conversations that you're in on. Moving away from the emo broods of 2002 and into the humorous realities of the scene in 2020, the two hosts boast a wide selection of guests from a variety of musicians, from many genres and locations. Already 73 episodes deep, this is a podcast you can binge, and that won't disappoint.
What's your favourite lockdown entertainment?