Artist Interview: Mobius Loop

By Resonate | December 18, 2020
Words by Holly Bradley
Photos by Rabbit Trick and John Middleham
A Mobius Loop is a mathematical object comprising of a one-sided surface with no boundaries, an infinite loop. The Mobius Loop is an expression of unity and oneness. This concept was the foundation that the band Mobius Loop was grown from.
The self-managed, independent philosophical folk band began in Lancashire on 8 August 2008 in reaction to a 950ft crop circle created anonymously. The band have honed their sound over this 12-year journey. Whilst Mobius Loop began in Lancashire, they have now taken their music on the road travelling to where their "nomadic hearts could hear the road calling". The band have had an array of members overtime but currently comprise of singer-songwriter soulmates Alex, Katie Orion and Alex's brother, percussionist, Sean O'Hara. Alex and Katie are currently travelling Europe in their 'Hemp Redemption' van/mobile stage with their son Zaia and playing small shows where possible.
In this artist interview, we caught up with Alex and Katie to find out how they were able to make ends meet and continue sharing their music and creativity with the world despite a global pandemic cancelling all their year's bookings. 
You've spoken about losing out on a huge amount of shows this year and your income from festivals completely drying up. What was your first thought when shows were cancelled?
Mobius Loop: Our first thought was we need to record a new album!
I watched and enjoyed your live stream for the Into the Wild Festival. How much of a struggle has it been and how successful?
M: Live streaming and setting up our new Patreon page has been such a lifeline for us and has kept us working full-time as a band throughout 2020.
Were you sceptical about festivals being online? Have you been surprised by the amount of connection that was possible between performers and the audience?
M: We were so surprised to see so many people tune in to watch our online festival performances, we have received so much love and support as a result of these shows.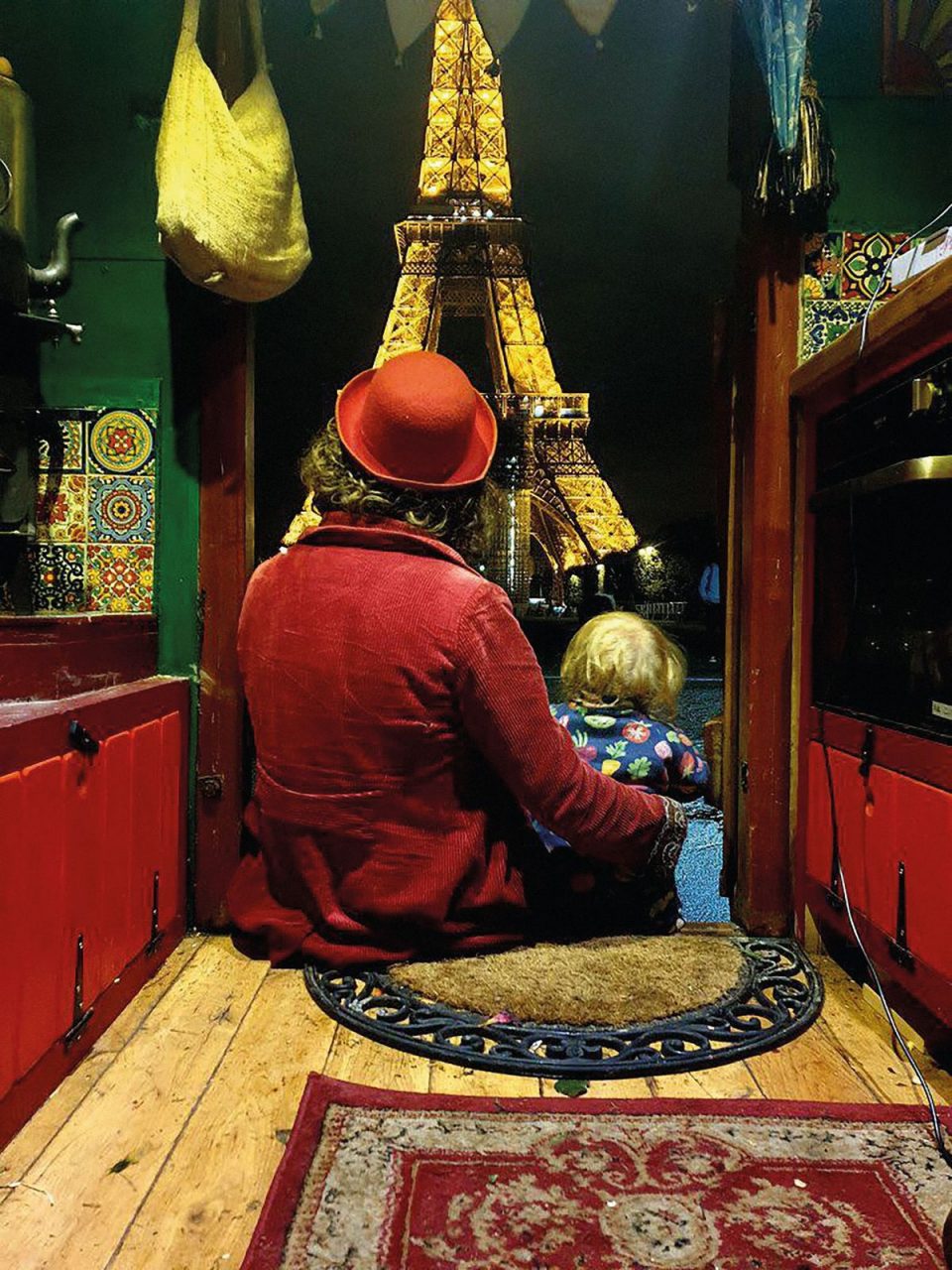 The van you ride around in is stunning! How was the process of converting it? Do you have lots of plans for it and where will you go next with it?
M: We began the van conversion with a 30-day crowdfunding project in Nov 2019, and the conversion was completed by Summer 2020 in time for our first Hemp Redemption Festival. We are currently touring Portugal with the Hemp Redemption Stage, hosting live streams and small private gigs, and we have lots of exciting plans to tour the UK, Ireland and Europe throughout 2021! 
It's clear how important family life is to you, travelling with your son and creating beautiful memories must be so rewarding, though not without its challenges. Do you have any reflections to share about this?
M: Mobius Loop has evolved into a family band, and we feel so blessed to be able to continue our creative journey with our beautiful rainbow baby, Zaia, and our guardian angel, Gemi. Both our sons beam with love and happiness from within our creative family bond and we hope our lifestyle can inspire others.
Your music has an amazing range of powerful and political messages accompanied by beautiful folk, reggae and a whole other world of sounds. How does the writing process happen between you?
M: We live and breathe every song we write. Songwriting is the soundtrack to our creative journey together. As a couple who have been living and working together for 10 years, we have developed a songwriting flow that is second nature to our relationship, lyrically exploring all the concepts we discuss day to day and musically on a constant journey of revealing new melodies and harmonies to each other that inspire our writing.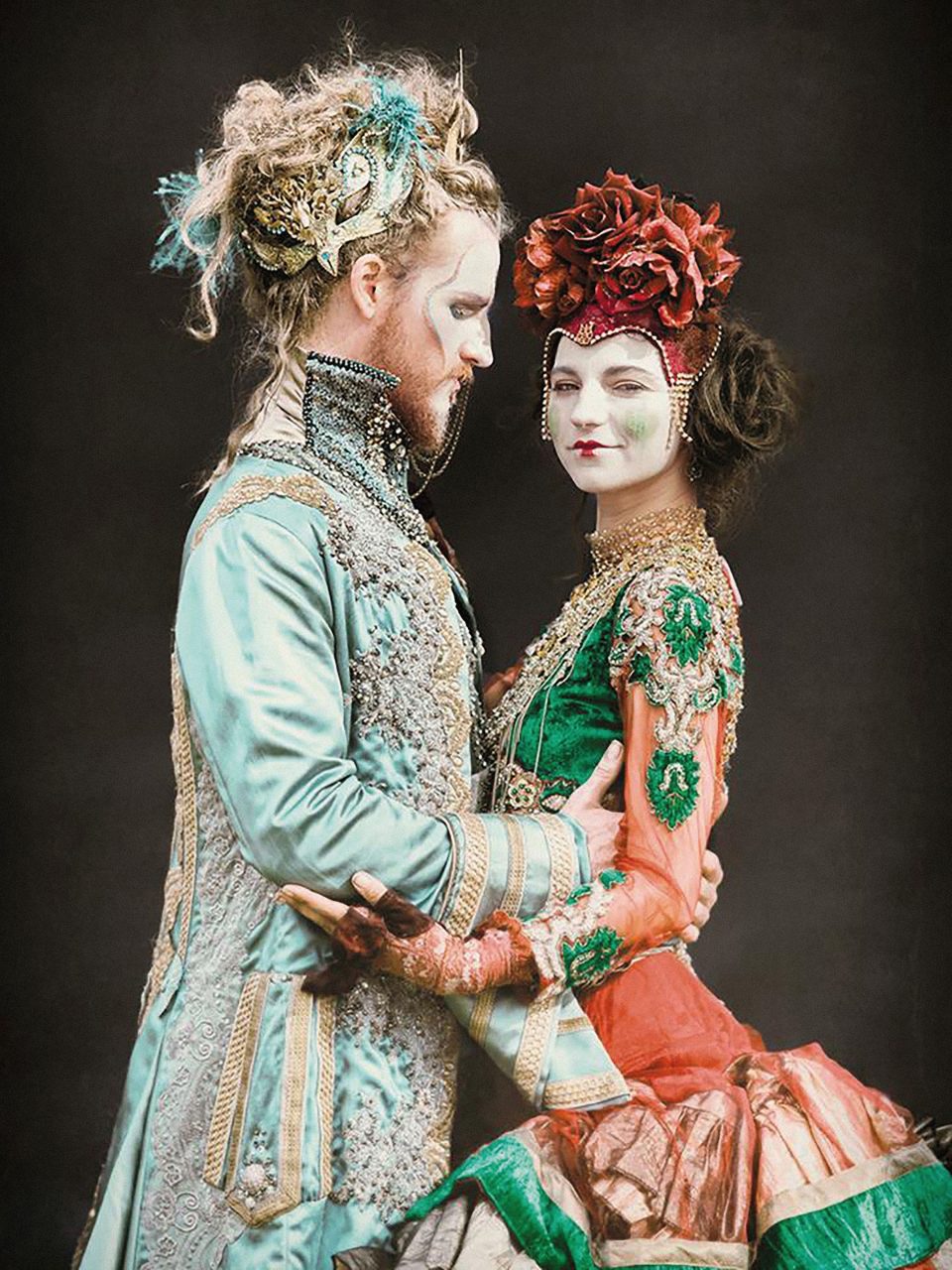 I can see that lockdown had a big effect on your touring, I imagine it has been a difficult time for you, as for many people. Has there been any unexpected beautiful moments that have come to you in this time?
M: Recording our new album, 2020 VI5ION was a beautiful way to navigate through a year of gig cancellations. We have received so much love and praise from our online audience for the album, many saying it has helped them get through a very difficult year too.
The music you create is so full of love, I always find it interesting to hear from an artist about why they feel moved to create what they do.
M: We create because we are going to die. Death is our inspiration to live a creatively abundant life. Our 1st son died at 10 months old, he is our greatest teacher; Gemi taught us that any day can be our last, so we choose to live the life we feel destined to create.
A beautiful note to end on. Thank you, Alex and Katie, for sharing your journey with us. Their new album, 2020 VI5ION will be released on Spotify, Apple Music and all other online stores at 8.08am on 21 December 2020 to celebrate the winter solstice.
To find more Artist Interview's, click here.