Artist Interview: Mella Dee

By Resonate | November 13, 2020
Words by Dylan Shortridge
If you had painted a picture of 2020 to me a year ago, I would have scoffed at the events that have transpired. Yet here we are, living in lockdown 2.0 and the major thing missing for music fans as it was the first time around? A distinct lack of parties. Even though we are all itching to put on our dancing shoes and break a sweat, it's just not possible. Some venues, however, have been able to adapt better than others; within the Bristol music scene, the iconic Lakota is one venue that has managed to make it work. Tonight, Lakota Gardens plays host to Ryan Aitchison, better known as Mella Dee. I sat down with Ryan before his set to chat about the crazy times we are in, his new releases, and his transformation into a multi-faceted creative.
There is a restlessness to Ryan as we sit down for the interview, understandable considering he's a few hours away from playing two, two-hour sets to the Lakota crowd. Although a world away from playing the all-night-long sets he was performing aplenty in 2019, it has been a while since he's been behind the decks in front of a full crowd. Clad in all black streetwear, aside from his CircoLoco x Burberry scarf, he is supremely attired and takes pride in the urban designer edge to his garms.
Known for his musical experimentation and ability to pull from a wide range of influences, Ryan has a knack for creating tracks that get crowds moving. Whilst he has been quietly working away producing music for the best part of the last decade, it was his 2017 hit Techno Disco Tool that saw him explode into the wider consciousness. Whilst Techno Disco Tool might have been the track to get Ryan noticed, he is by no means a one-trick pony and has always pulled from a huge range of reference points to create a variety of sounds in his music. He explains: "I've always kind of done my own thing. The first solo stuff I released as Mella Dee was kind of grime beats (with the joke between friends that the Dee portion of Mella Dee comes from legendary MC, D Double E). In the company of friends, I'll be like 'yeah I'm fucking Mella Dee Double E mate.'" Although nowadays, Ryan's tracks fit under the umbrella of house and techno, his inspirations come from all corners of the musical landscape, from Joy Division and New Order through to his sister's happy hardcore records he would fall asleep to as a kid.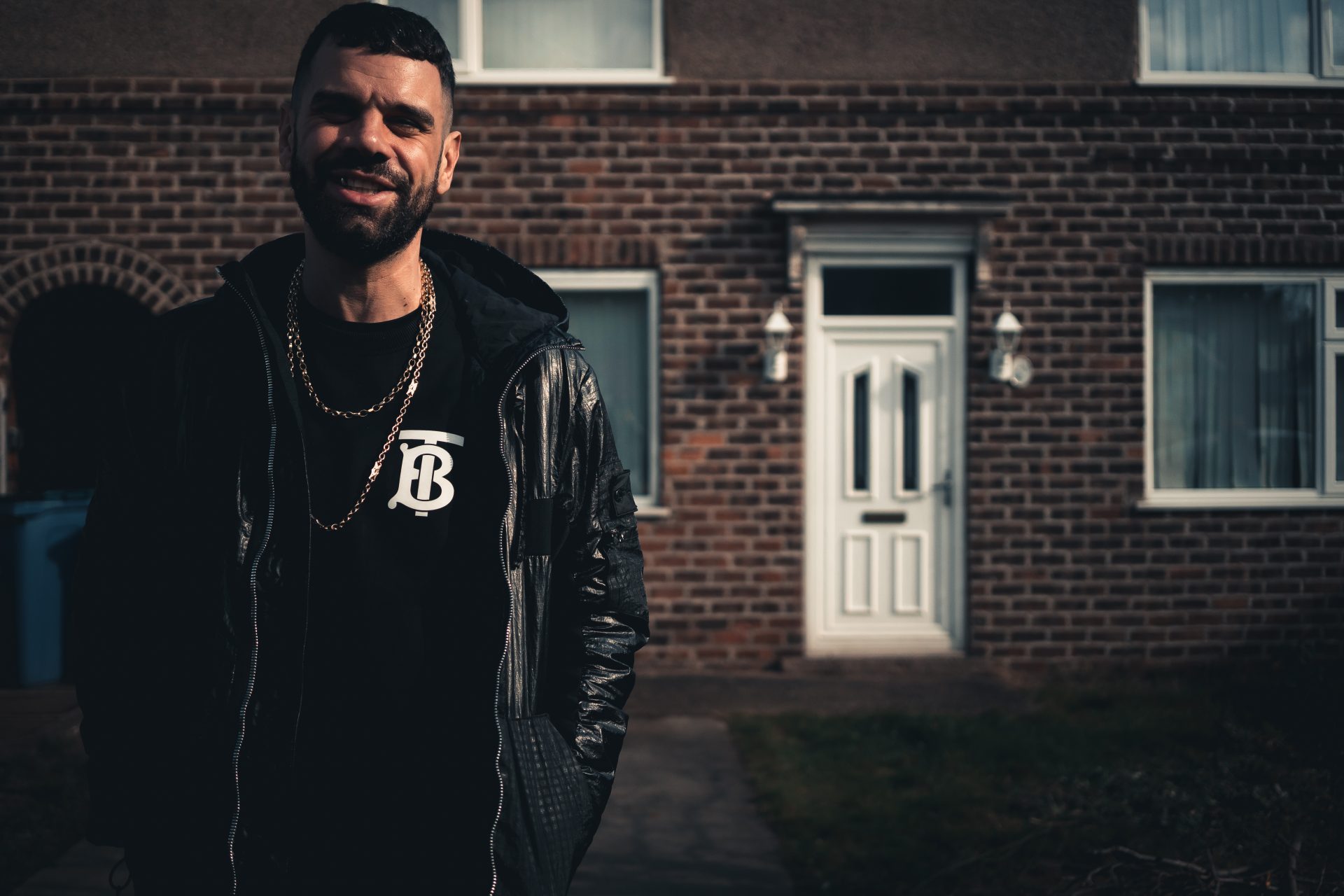 "DMZ, Exodus and big jungle raves, it's all had influence on me, being from South Yorkshire," he explains. His recent release Sidney Street pays homage to the bassline scene in Sheffield in the 2000s. "The original Sidney Street I never actually went to, but I went to Niche. It was different, that kind of energy that was around the city at that time. It wasn't specific to Niche, you had pockets all around." With tonight's setting of Lakota also being a club with huge heritage, it begs the question of what exactly makes a club special to Ryan? "I mean it's everything really, a good sound system, good staff, you want the people running it to be into it, I like a really dark club and you can just stick me in the corner. I much prefer that to stages. It's what I love, just going in and getting a dance on."
Though it's likely to be a time before really dark clubs can open up to their full capacities, social-distanced 'sit down raves' have become part of the new normal. Ryan, like everyone, is adjusting to this new dynamic. "I'm just getting used to it, everyone's struggling really, it's not like it's unique to the DJ. It's weird for everyone. One perk of being the DJ is you're not confined to a table, and you can actually dance!"
Other than his proficiency behind the decks, Ryan is also a prolific producer. "I started out as a DJ and learnt backwards," he tells me. Beginning his creations using Ableton, teaching himself and picking up odd tips and tricks from friends and peers, he says, "It's just been an ever-growing process, it's never been like 'this is what you do,' it's been 'OK I've got to figure this shit out,' and that's led me to different methods".
This development has seen Ryan branch out, buying huge amounts of hardware such as a vast array of effects boxes, and analogue production equipment that he collects with a self-proclaimed geekiness. "I like spending five hours searching eBay to see what there is. I might find an effects box that sounds sick. Whereas I get distracted when I'm just sat in front of a computer." Having such a big selection of equipment can be a blessing and a curse, with a recent move into a new studio throwing up new obstacles as well as new inspirations. "You have to get used to the new room and how it works, you have to get it set up and then I've got to get comfortable with how it all sits and sounds."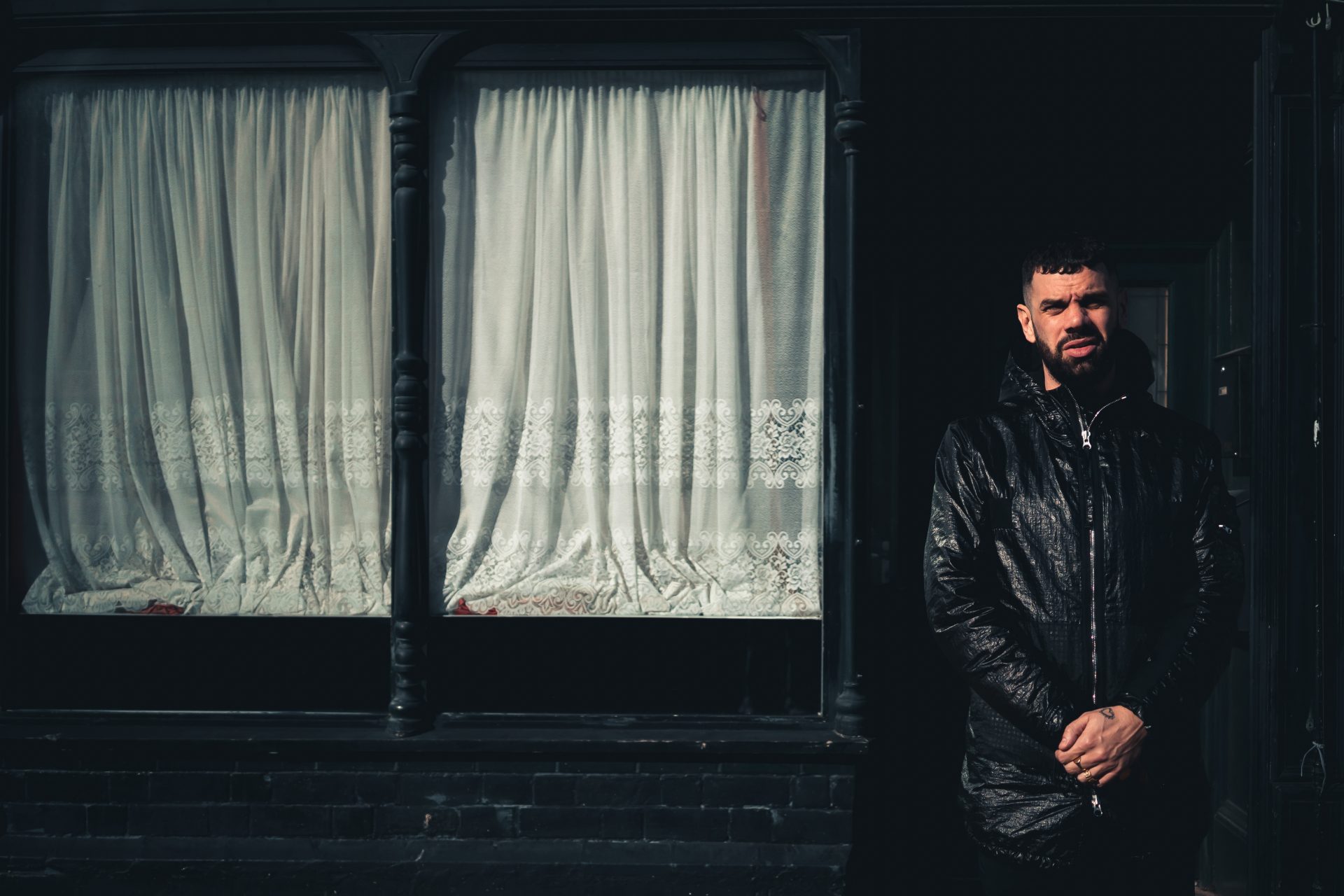 To Ryan, the processes of creation are nearly as important than the final products. Over the past year, keen Mella Dee fans may have noticed the ever-growing collection of art Ryan has been sharing via social media. Having dropped out of art college at around 17, the extent of his artistic output since that time has been "a lot of tiny doodles". Then at the start of the year, a trip to Thailand became a muse for Ryan to pick up the pen and paper to draw the scenery. With his rediscovered interest in art, the national lockdown posed as a perfect opportunity to get busy with the paintbrush. "I thought, I've got nowt else to do, I'll just paint. I started putting it up (on social media) because I really don't care about showing the process, it's cathartic for me. I get a bit of a release putting it out to the world". Much like his music, he has no interest in copying other people's work and seeks to understand other artist's methods and how they might inspire his own. He explained to me his influences: "I could say, Haring and Basquiat, I'm more interested in how their art has a feeling and maybe channelling that."
As well as a multi-talented creative, Ryan's journey through the music industry has seen him running his own label. Warehouse Music began as a way to cut out the middle-man and allow Ryan to put out music as and when he pleased. The label has now released tracks from, Spencer Parker, Dance System and Haider, and in picking these producers to release, he explained to me he has no interest in scouting people in the more traditional sense. "There's got to be some sort of relationship there so I can have a bit of an understanding of who it is, as well as the music they are making." Running Warehouse Music with his wife Sarah, he doesn't want to be the stereotypical tyrannical label boss controlling other people's music, the label having more of a family appeal and the relationships informing the music as well as the releases. He explains: "I don't want it to be about me controlling their creative output. I'm not gonna define what they are."
The mark Ryan has made on the electronic scene and DJ circuit is undeniable, but an interesting statistic that came out of his interview with DJ magazine is that a mere 20% of the music industry comes from a working-class background. Growing up in Doncaster and being proud of his working-class roots, Ryan puts this unfortunate stat down to people not seeing the music industry as an option. "No one in my family went to university, no one played any instruments," he explains. "I think you'd find the splits a bit different when someone comes from being downtrodden, you have a different charge towards what you're trying to say. My options were fitting rolling shutters for the rest of my life, so when I started doing this I decided I was going to keep doing it because I don't want to go back to what I was doing before."
After finishing our conversation, Ryan heads to take his position behind the decks. The restlessness and pre-game nerves visibly subside as the punters begin filling the picnic tables of Lakota Gardens. There is a buzz in the air and it's one I've personally missed these past few months. The coloured lights come on and the smoke machines start whirring, he starts to spin his first tack; a return to a strange abnormal normality.
To find more interviews, click here.