Artist Interview: Jalle

By Resonate | November 27, 2020
Words by Abbie Humphries
Fresh-faced and working non-stop through the first lockdown, Nottingham born and based Jalle (pronounced 'Ya-Lee') is a perfect example of an artist about to break through to the big league. Crediting his newfound success to his tumultuous upbringing and the way various artists (including the likes of J.Cole, Machine Gun Kelly and Post Malone) have been there to help him through and find his own musical style. Jalle is a down-to-earth and personable artist we should all get to know, so I caught up with him as he shares his new EP which touches on some of these personal themes.
Having released his debut EP Hey, In September 2020 aged just 19, he signed an exclusive deal with Warner Records and in recent weeks has had support from Annie Mac and Jack Saunders at Radio 1. I chatted to him on Zoom to learn more about this emerging voice, the artists that motivated him and the stories behind some of his recent releases.
Let's start at the beginning; when did your interest in music begin and what kind of artists were you first inspired by?
Jalle: About three years ago I realised I wanted a career in music. It was artists telling a story in their music whom I could relate to the most. For example, Loyle Carner has ADHD and I have ADHD, so I thought it was the coolest thing to know another rapper shares that with me. He did a speech one time and was like, 'this is for all the little boys who have got ADHD,' which I thought was so cool. 
What was it like growing up in Nottingham, and how has that influenced your music today?
J: Nottingham, and the people I know from there, are like little characters in the stories I tell. Growing up there I experienced the different sides of Nottingham, specifically the more middle-class and working-class sides. Living between them and the different people you meet along the way, I realised we're pretty much all the same. 
How would you categorise your music and how did you find your sound?
J: I say my music is alternative pop, but it's influenced by stuff I love like pop-punk, rock and hip-hop. It's a bit of a fusion of acts like Machine Gun Kelly, Post Malone, Blackbear and Brakence. It's just my little take on those worlds and what they mean to me.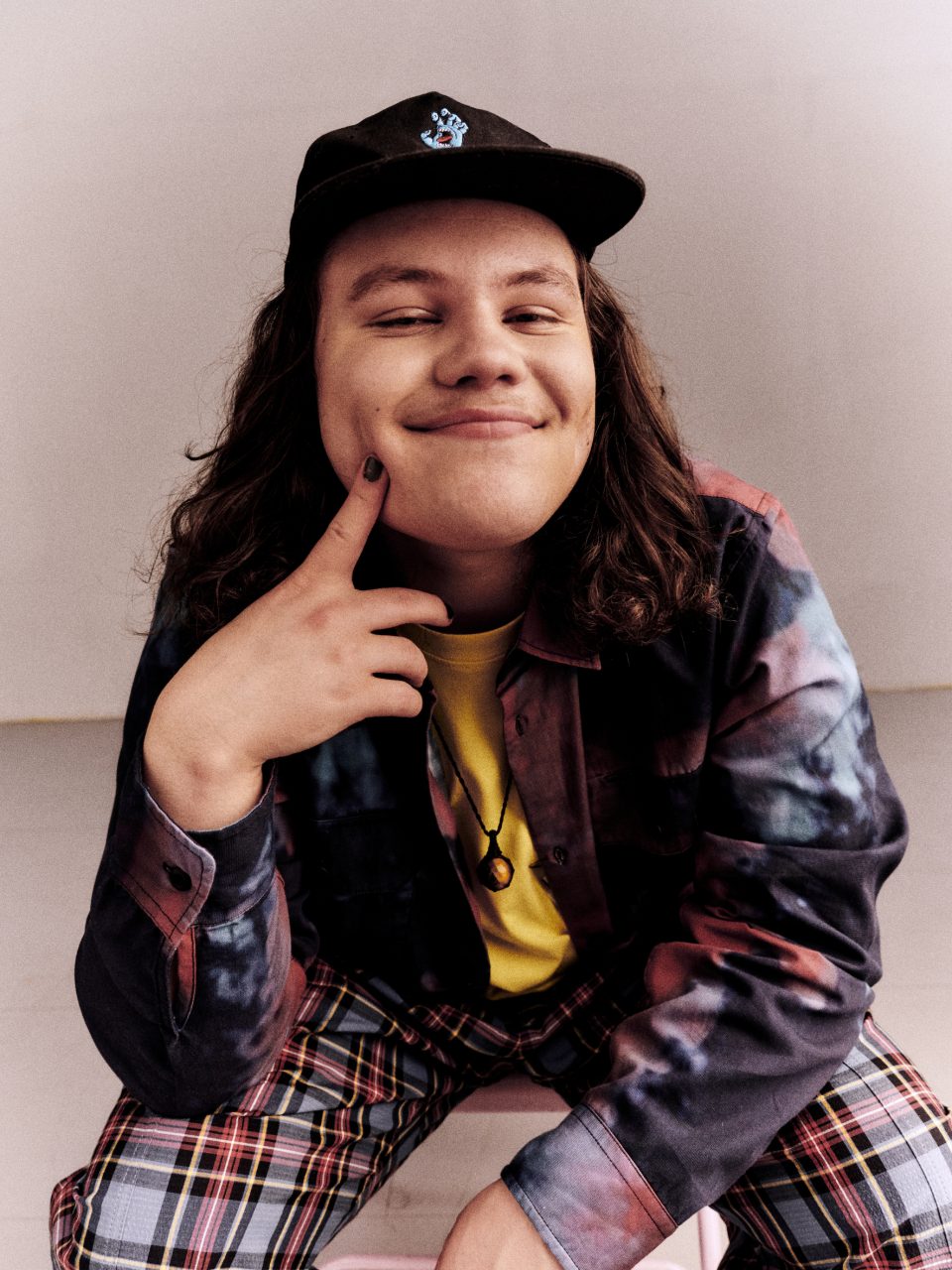 You recently released your single Hey as part of your latest EP. What has your writing experience been like lately?
J: I wrote it on Zoom with performer and producer Oscar Sheller, and it was a weird experience because I'd never met Oscar before but it was almost like we had years of history. We instantly clicked, and it all pieced together on this Zoom call over two days. It was stressful but fun, and nothing like being in the studio. My favourite thing about being in a studio is that I can just run from one side of the room to the other writing my lyrics instead of just sat at my desk. 
Why did you choose to name the EP Hey?
J: I wrote a song in the past about a girl I'd previously been with and my management picked me up because of that song. Hey is about that girl. I messaged her while in lockdown when I was feeling lonely and I realised I shouldn't have. It just felt right to name the EP Hey because it's about the girl who made me wanna prove something to myself. It's a song I relate to on a mad deep level.
What's your favourite song on the EP?
J: Someone I Could've Been Part Of; that is a track I believe in. It just sounds cool and means a hell of a lot to me. It's about my father who I never met because circumstances meant we couldn't have been together. It's something I put a lot of effort into making and am proud of. I relate to it and think other people can in their own way. We could've made it blatantly about my dad but we did it in a way so it can be universal. 
What have you been up to through this Covid-madness? Have you found any new hobbies or have you used the time to focus on music?
J: I focused on my music mainly. I shot a music video in lockdown for a song called So Lonely. This song opened a lot of doors for me. We shot it on a GoPro with a harness sticking out my chest and it was 360 degrees. It was so stressful, but luckily it turned out good. 
What are your plans when the world gets back to a bit of normality? Touring? Support shows? Partying? Or just living and enjoying life?
J: Everything. I wanna do as much as I'm allowed to do, even if it means bending the rules slightly. I just wanna get out there and perform. Pre-corona, I only got to do one show in Nottingham before it all got locked down. I had a few shows lined-up and they all got cancelled within a week. I just wanna meet people that listen to my music, and hear what they have to say about it because they're the consumers and what they have to say is just as valid as my opinion.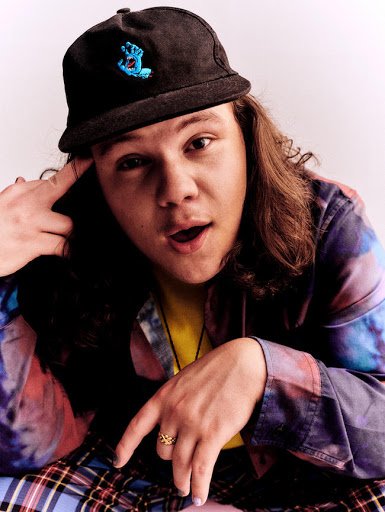 Big final question; you're still so young, so where do you aim to be in 5 or even 10 years time?
J: I wanna be established with a secure fanbase and I wanna be in the world I am now, but I just want to take it and make it bigger. I would love to work with artists I listen to now like Brakence and Diveliner, and would love to perform on the mainstage at Rock City because Jimi Hendrix and Kurt Cobain have performed there so why not add Jalle to the mix. I just wanna be bigger and better and make bare music.
Ready for a quick fire round? GO! Dream collaboration?
J: Too many – Machine Gun Kelly, Post Malone, Halsey, brakence….
Ability to be Invisible or fly?
J: Fly. Definitely Fly.
If you were an animal what would you be?
J: Half Monkey half Lion cause I'm quite cheeky and I'm a Leo
What colour is your toothbrush?
J: Pink. I got two my electric one is purple but my non electric is pink.
Who do you most admire?
J: My mum she's the hardest working person I know and has always been there for me and is the rock of this whole operation.
To find more Artist Interviews, click here.