Album Review: The Cribs, Night Network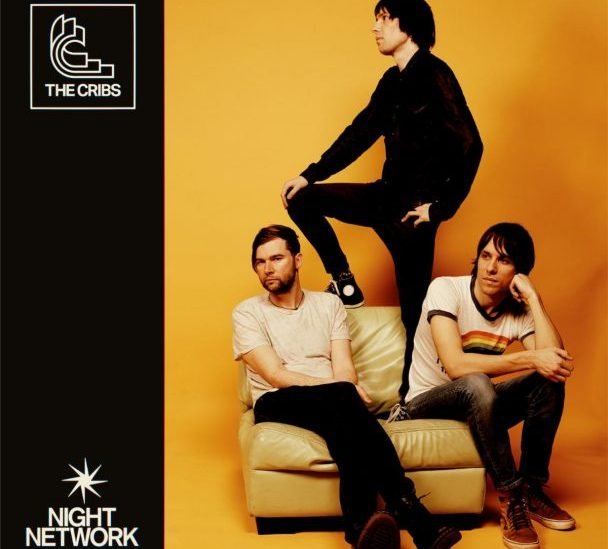 By Resonate | November 27, 2020
Words by Matt Thomas
For a while we thought we lost this underground indie trio. After defining the guitar-heavy mid-2000s alongside their peers The Libertines, and last seen live in the back end of 2018 – was time up for The Cribs? After all, since their last album in 2017, they've parted ways with their management and been slapped in the face with a 'legal morass' where they couldn't play live and record music. Step-in guitar hero Dave Grohl who invited the Wakefield brothers out to his studio in sunny L.A to record an album, telling them to 'forget about that business stuff.' They accepted the invitation, and after reuniting in the same garage they were formed in, they flew out in April 2019. 
The result of this effort is one of the most cohesive guitar albums of the past couple of years. On a first listen, some of the musical content can sound a bit un-Cribsian. The opening track Goodbye starts us off with a soft touch, evoking images of a calm night sky, with smooth melodies in the background – certainly not the kind of indie-powerhouse rock that sounds like it's been recorded in a garage.
We're treated to a more typical Cribs sound on the tracks Running Into You, Screaming In Suburbia, Never Thought I'd Feel Again, and She's My Style. However, these tracks still have great twists whether it's the unconventional chorus in Running Into You, which has soft vocals paired with screeching guitars, or the retrospective feel of Screaming In Suburbia. It might be being away from rainy England, or being in guitar rock's elder statesman bracket, but they haven't gone and made The Cribs part two.
That being said, there's a lot of other musical influences throughout the record. There is a great feature from Lee Ranaldo on the eerie I Don't Know Who I Am, whilst the song In the Neon Night is paired with pianos, special effects and angelic vocals invoking psychedelic rock tropes. It's this track which is a notable weak spot on the record. It's too busy and it feels like they've just chucked everything at a canvas. Though the final track Goodbye says otherwise, it's not a parting from the Cribs as Night Network feels like a major stepping stone in their career. Although we can't go into sweaty, dark venues and watch them play, this provides a good alternative until we can.
9/10
To find more Album Reviews, click here.