Current: 2020 Lookback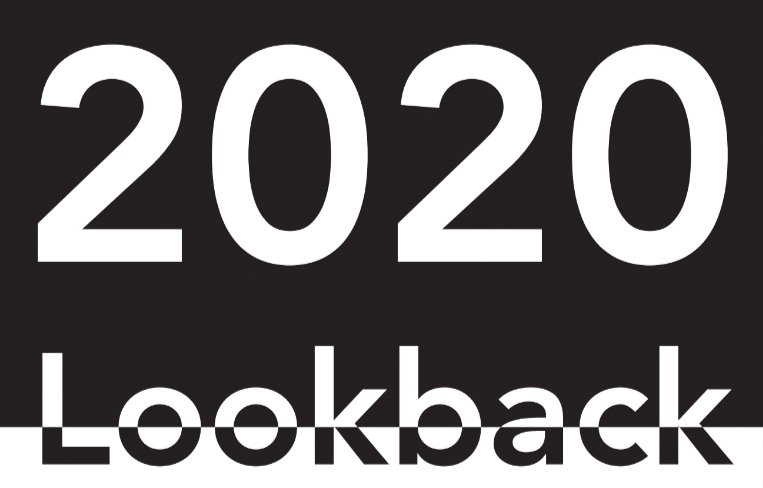 By Resonate | January 1, 2021
It's been a big year! Resonate looks back at the highs and lowest lows of 2020.
January
Billie's Big Win
You probably saw the brilliant photograph of Billie Eilish cradling her Grammy wins in January, right? This year's awards saw the unstoppable 18-year-old take home five of the six awards she was nominated for, and set records including youngest person to receive Song of the Year and 'Album of the Year'! She also became the first person to sweep all four major categories (Best Artist, Song, Album and Record of the year) since Christopher Cross in 1981. Her brother and collaborator FINNEAS even picked up producer of the year for his work on her album.
Eminem Lyrics Backlash
Eminem faced a pretty extensive backlash upon the release of his latest album Music to be Murdered By. Particularly his track Unaccommodating, where he raps: "I'm contemplating yelling 'bombs away on the game/Like I'm outside of an Ariana Grande concert waiting," followed by the sound of an explosion. Mayor of Manchester Andy Burnham said regarding the lyrics "This is unnecessarily hurtful and deeply disrespectful to the families and all those affected." Some of Eminem's fans defended him by pointing out that the rapper helped raise more than $2 million for bomb victims.
February
Shakira & JLo dominate Superbowl LIV
Whether you're a fan of American football or not, the Superbowl halftime show is always much discussed. This year Jennifer Lopez and Shakira teamed up to give the world an electrifying performance featuring a plethora of their most popular hits and guest appearances from J Balvin, Bad Bunny and even Lopez's daughter, Emme. The game itself drew 102 million viewers, and the halftime show drew an extra one million. Afterwards, Shakira's song catalogue saw a 700% increase in downloads with her hit Whenever, Wherever reaching No.1 on iTunes in America.
Harry Styles Robbed at Knifepoint
The pop culture icon was robbed by a group of men at knifepoint on Valentine's Day 2020 in Hampstead. The star recalled the event on The Howard Stern Show. He told of how on a walk home from a friend's house, a group of hooded men approached and surrounded him from behind and demanded he handed over his cash and phone. Before they could get a hold of his phone, Styles sprinted away. Though shaken by the event, he still performed at the Brit Awards that weekend.
March
The Month It All Changed
Where to start with March, the month where it all changed. Trying to find something positive to say about March 2020 is a tough one; each day stuck with a new fact or figure of the incoming outbreak. But, in distraction from the woes of life, we were gifted with some great new music. Pop sensation Dua Lipa released her second studio album Future Nostalgia, with a title like that we're left to wonder if Dua had a glimpse into what 2020 would bring. Future Nostalgia hit number one in thirteen countries and peaked at number one in the UK Albums Chart for four non-consecutive weeks.
Newcomer Holly Humberstone released her single Falling Asleep at the Wheel during March, this led to her being added to Apple Music's Up Next program (their monthly initiative to spotlight emerging artists) putting her in a roster with the likes of Billie Eilish. The declaration of the global pandemic on the 11th, announcements from Boris and Trump on the 12th, losing songwriter Bill Withers on the 30th but we made it through… so cheers to that.
April
The New Normal
The month that brought us stockpiling, panic and the rise of TikTok. April will be remembered as the month of binging. Being stuck inside meant a lot of us turned to Netflix. I found myself deep in the music documentary section on many an occasion watching Gaga: Five foot Two and Miss Americana, Taylor Swift's 2020 documentary.
April brought struggle, lives were lost and we all felt pain. A new and uncertain territory for even the most powerful meant the distraction of art and music was welcomed. April brought a storm of live streams with musicians such as Lady Gaga, Alicia Keys and Willie Nelson turning to the screen, or should I say slightly dodgy webcam? Streaming, zoom meetings and digital workspaces were a learning curve for us all but a challenge that was faced head on. April also brought us new music from Laura Marling, Thundercat, Tom Misch & Yussef Days something to soundtrack the 'new normal' our lives had become.
May
Stay At Home, Stay Alert
After weeks of baking banana bread and the weekly religious Zoom quiz, many of us began to feel the impacts of lockdown fatigue, but there was light at the end of the tunnel. The announcement we had all been waiting for finally happened, Boris would begin easing restrictions. However, this message left us with more questions than it did answers as 'Stay Home' adapted to 'Stay Alert' … whatever that means. Turns out, it wasn't just the general public confused by BoJo's message. Even his trusted right-hand man didn't know whether he was 'Cumming' or going with his 264-mile trip to Durham.
In other news, Adele got everyone talking as she showcased her incredible seven stone weight loss via Instagram. In addition, a winner for most unconventional baby name was crowned when Grimes and Elon Musk named their son X Æ A-Xii, or X to his friends.
June
Colston Falls
Following the death George Floyd, protests supporting the Black Lives Matter movement took place across the country. Despite England still being amid a global pandemic, citizens disregarded social distancing rules and decided to take action to get their voices heard. Bristol went one step further by pulling down the controversial statue of 17th Century slave trader, Edward Colston. The act received global attention and saw other cities begin to follow suit, such as London, who removed the statue of slaveholder Robert Milligan. Since then, Bristol has undergone a major rebrand, removing Colston's name from the concert hall as well as the school. This moment was ground-breaking and will go down in history, with some people even referring to it as the cultural event of the year.
July
Another One Bites The Dust – Q
July arrived with a small offering of normality, the hospitality industry opened its doors for the first time since March, and for many, faces and friends that had been sorely missed were allowed (with a two-metre distance) back into our line of sight again. For the British Music Press, however, normality seemed further away than ever. Q Magazine, a stalwart of music print since 1986, announced that their issue on July 28 would be the last. Editor, Ted Kessler, summarised the reason for Q's downfall with an eerie bluntness. "The pandemic did for us, and there was nothing more to it than that".
The magazine often drew its critics and Q were not the only ones to fall on the pandemic's sword. The abruptness to the exit of a former cornerstone of our music press came as a stark reminder of the challenges we face in the protection of culture at this time. It was sad to see them go.
August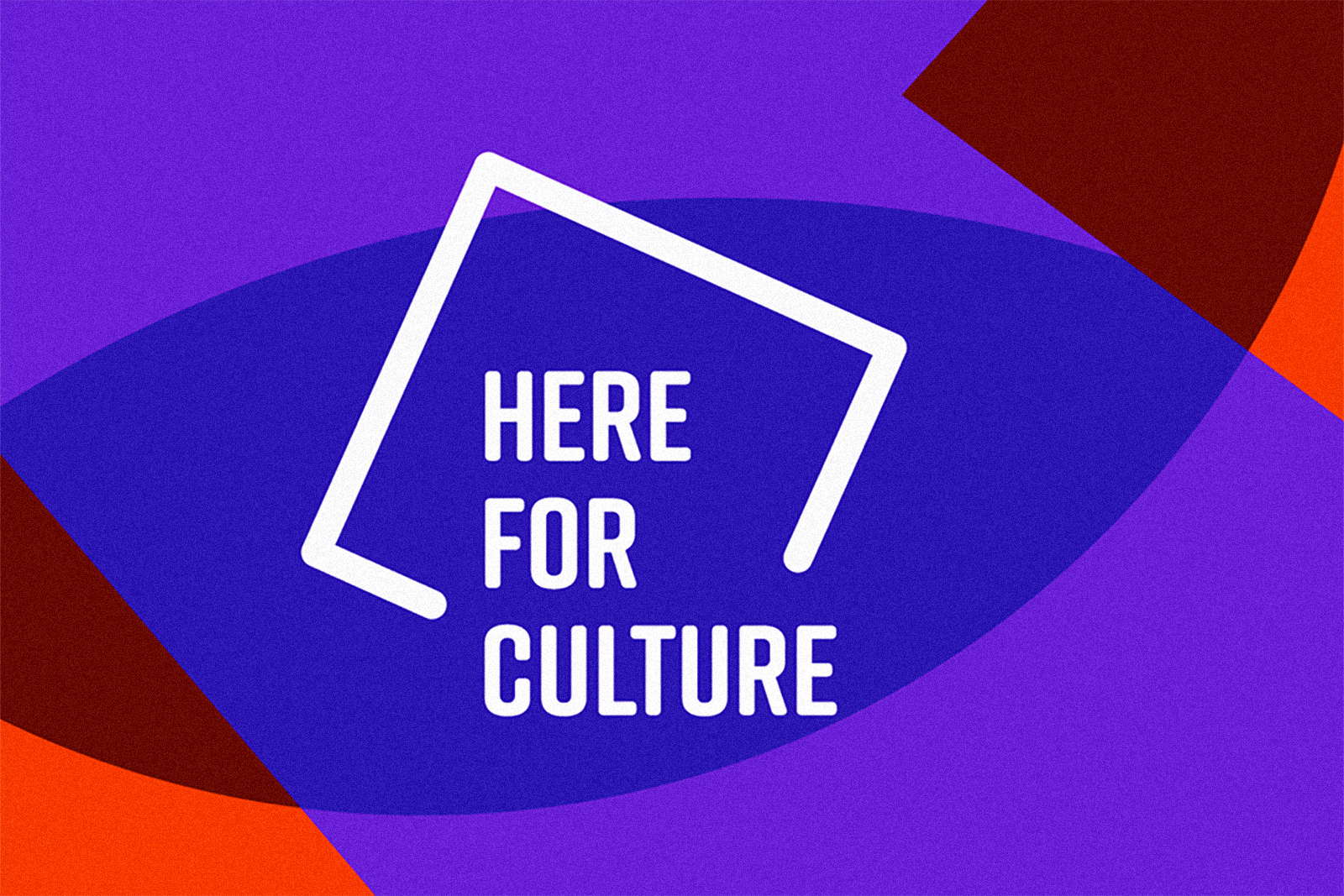 Culture Fund is Granted
August brought a small slice of much-needed relief for the music industry with at-risk venues finally receiving 3.36 million of the Government's 1.57 billion culture recovery fund. Culture secretary Oliver Dowden remarked that, "this government is here for culture" and assured us the grant would help "create the Adele's and Ed Sheeran's of the future". All with a straight face, apparently.
Van Can't Find His Marbles
Elsewhere, events took a peculiar turn, as Van Morrison dismissed social distancing protocols at returning gigs as "pseudo-science" and perhaps most strangely of all, dragged an unassuming Andrew Lloyd Webber into his one-man stand, declaring the composer as the only one attempting to ensure the safe passage through the pandemic for the music industry. Nothing ever came of 2020's potential power couple, but Van is still strumming the conspiratorial chord with his latest offerings No More Lockdown and Born To Be Free.
September
Metallica donate $250,000 to California Wildfire.
Aside from being legends of thrash, the slowly deteriorating rock stars, Metallica, are also extremely charitable. We all remember the devastation caused by the California wildfires; many people lost their homes, many animals lost their habitats, it was all-round bad news. However, the unlikely heroes of the day ended up being Metallica. Donating a quarter of a million dollars to five organisations on the front line of this ecological disaster. I guess they changed their minds and decided something else does matter, and that something else was quite rightly the environment.
Bugzy Malone Court Case
The man who put Manny on the map found himself in hot water in September, appearing in court on two counts of wounding to inflict grievous bodily harm, to which he denied all charges. The self-proclaimed King of the North will not have to appear in court again until 6 September next year where he will have a provisional trial. 0161 Bugzy's hoping he can get out of that.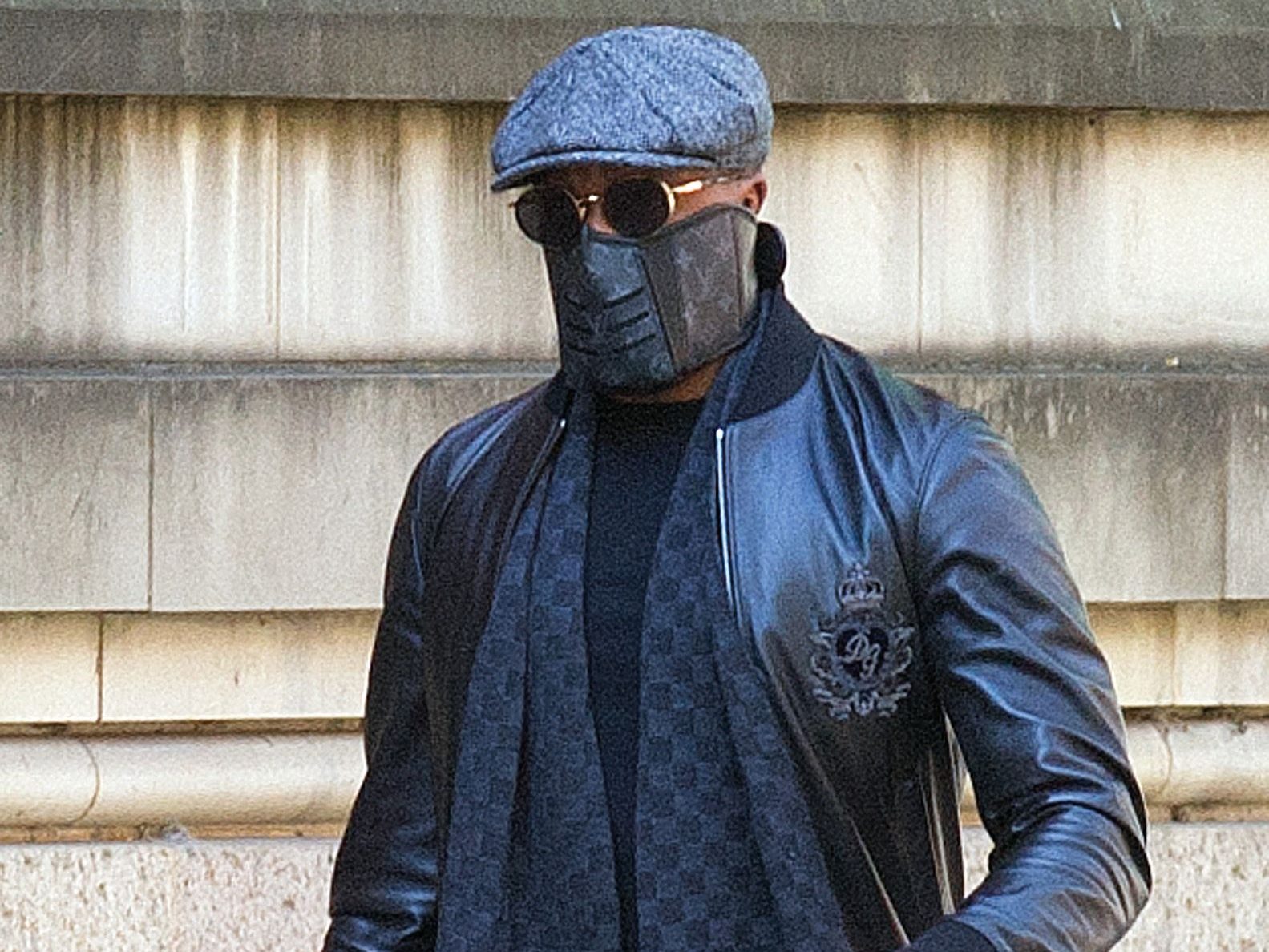 October
Government Finally do Something to Support the arts
October saw the Conservatives do something to help arts and culture (pinch me, I'm dreaming!); a government scheme rolled out a series of grants to help struggling arts institutions as part of their Cultural Recovery Grant initiative. Now, it's not all sunshine and rainbows, there was controversy around who got grants and who didn't. However, I think we can all be grateful as many of our favourite venues, publications, and arts-related businesses have been given a lifeline they didn't have before.
Tekashi 6ix 9ine, again
And for October's resident twat, you guessed it, Tekashi 6ix 9ine! Now there is something to be said for the fact that this man could have a good case for being resident twat on any given month. However, October 2020 saw the headlines, "Tekashi 6ix 9ine sued for child sexual assault". You'll have to excuse my colourful language but there really is no other word for Tekashi 6ix 9ine as his heinous track record speaks for itself.
November
The Weeknd Calls out the Grammy's
The Weeknd called The Grammy Awards corrupt after failing to pick up any nominations for the awards, despite having the most streamed Spotify song of the year for Blinded By The Lights. The artist mentioned the award's perceived historical problem with racism with no hip-hop record having won Album Of The Year since Outkast in 2004, this despite the genre's continued mainstream popularity. Drake went one-step further weighing in with a call for the awards to be replaced with something else.
Traffic Light Campaign Launches
The Music Venue Trust launched their Traffic Light campaign to highlight the venues that are at risk of closure. The interactive map showed the venues in red that were most at risk and required additional support to remain open post-pandemic. The map was specifically launched to highlight those venues that were unsuccessful in receiving the Government's CultureRecovery Fund. The #SaveOurVenues campaign has so far raised over £300,000 to help these struggling spots. So, if you are interested in the survival of the spaces that are so vital to us, you know what to do.
December
Breakdancing Becomes an Olympic Sport
It's taken nearly 40-years since the phenomenon of breakdancing became a global dance-floor must for all extroverts. But, as of 2024's Paris games, breakdancing will officially take its place alongside all the other sports you'd expect to see at the Olympiad. Expect big soundtracks, new moves you've never seen before saved for the big occasion and lots of bemusement that Squash still can't be classed as an Olympic Sport.
Festivals Start Announcing Line Ups
Some positive news to end the year, and with the vaccine on the horizon, a number of festivals have started announcing their line-ups for 2021. With licences for a few events on the continent already granted for the summer. End Of The Road was the latest to announce their names for 2021 and with Pixies, Big Thief and King Krule headlining and giving us all shivers that a return to the fields of dreams we missed this summer might be closer than we think. With Glastonbury still playing their cards very close to their chest about 2021, it remains to be seen if the biggest party of them all will go ahead, but it's never felt more likely. Bring on 2021.