Reviews: The Yungblud Show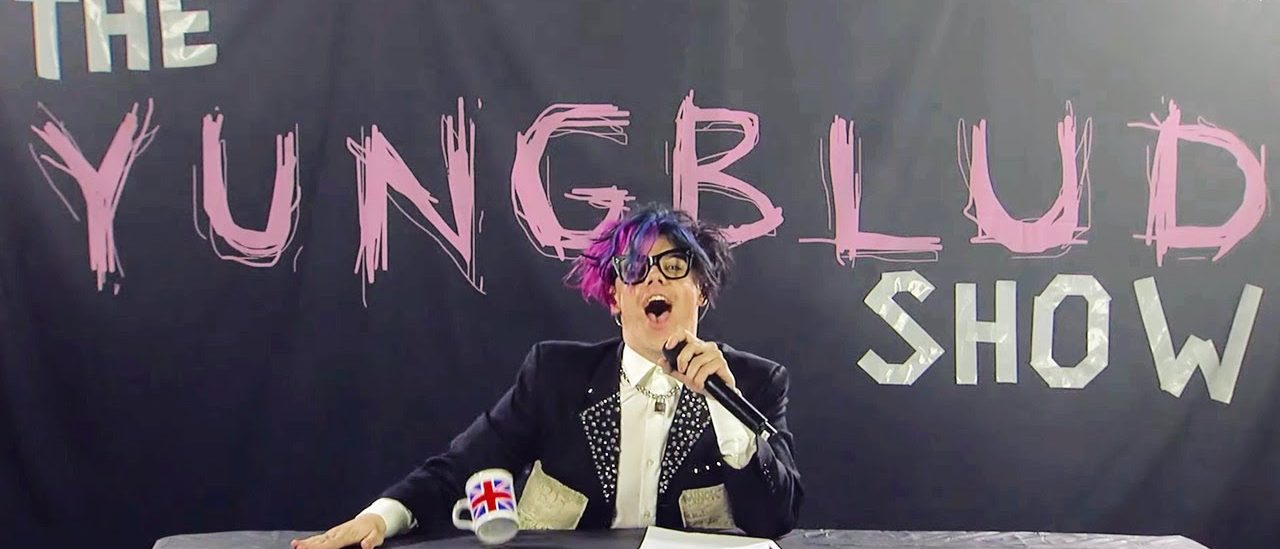 By Dylan Shortridge | August 24, 2020
The genre-fluid, politically charged, powerhouse that is Yungblud has always positioned himself to be a voice of the younger generation. After the UK and USA entered a state of quarantine, causing the venue's to cancel shows, Yungblud sprung into action. He knew he had to make way for himself, his fans and his friends to share their love of music together. Little did he know how successful the broadcast would become.
Episode 1: March 18th 2020
Broadcasted from Los Angeles California, no-one was expecting this level of energy at 7 am PST. Yungblud began his hour-long special by charging onto the set wearing a stoned-lapel blazer, to his theme song (a reinvented version of his song Parents). He encouraged fans to get interactive and "use the hashtag '#TheYungbludShow' and show me your outfits and virtual mosh pits…"
Two minutes into the stream, Yungblud began performing a full set! His most famous hits Parents, Anarchist and Loner (which included changed singalong lyrics "fuck Corona") went down a treat. After, the now incredibly sweaty star went on to present an incredibly hilarious, parody, cooking show. He did this alongside musician and living meme, Oliver Tree. The performance included oversized props and 'the worst food ever tasted' and was a comical smash. This was followed by a performance of, I Love You, Will You Marry Me? with more energy than you could pack in a punch. Up next was the intimate, live show, acoustic favourite Casual Sabotage. More guests joined in the form of Bella and Dani Thorne, who were later joined by close friend Machine Gun Kelly, to play a Corona beer-fuelled drinking game. This drunken fun led to some brilliant performances of Yungblud's collaborated hits, Original Me and I Think I'm Okay performed with MGK.
The final stretch of the show was a Q&A where fans could interact live on Instagram by sending in questions. As an artist famously recognised for his hardcore fan-following, using this interactive section was a genius move. The eccentric star pre-concluded the stream with performances of Braindead! (where he smashed his guitar in classic Yungblud fashion) and Hope for the Underrated Youth. The actual finale was Machine Gun (F*ck the NRA) which he performed as furiously in his house as he would have done at his sold-out Brixton shows.
This was a brilliant display of good intention and glittering passion for spreading a little much-needed hope. The eccentric star delivered precisely what he promised and more, most definitely lifting spirits in the process.