Reviews: Lil Peep -Everybody's Everything Is Everything Fan's Need To Fill The Void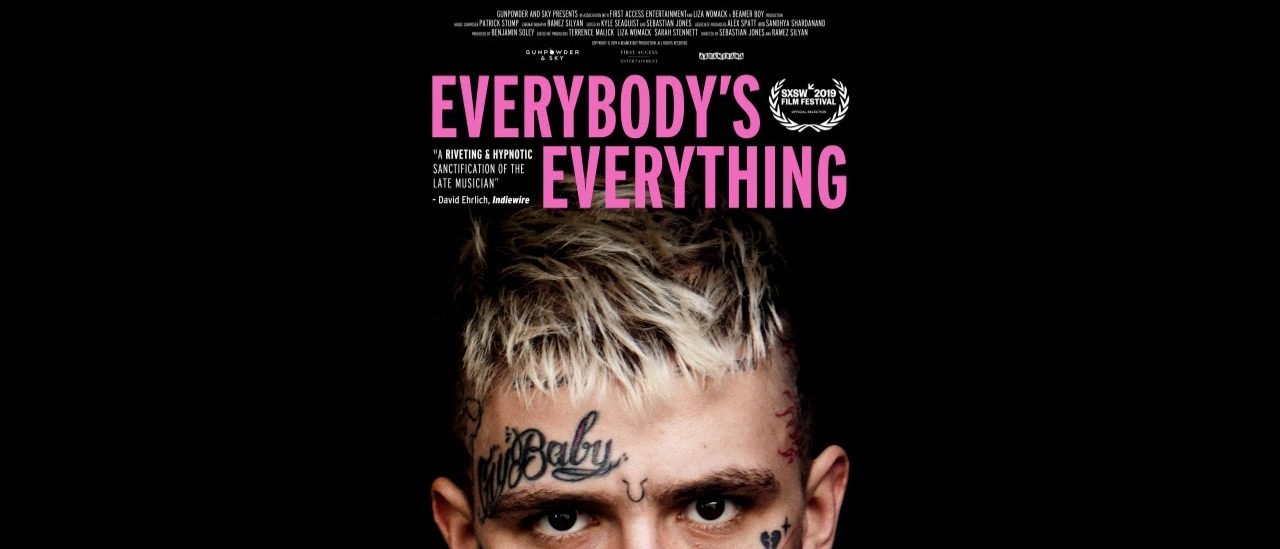 By Dylan Shortridge | August 24, 2020
'I just wanna be everybody's everything' was the caption of an Instagram posted just days before the demise of 21-year-old Gus Åhr, AKA Lil Peep.  The documentary is a true montage of home movies, interviews with Peep and those significant people in his life. Directors Sebastian Jones and Ramez Silvan tell the heart wrenching, cautionary tale of how a happy-go-lucky toddler turned into an international rap sensation. The heartstrings are tugged from the beginning until the very end.
Throughout his career, Lil Peep had struggled with his mental health and addiction. However, instead of focusing on the demons that plagued his life, the filmmakers made a conscious effort to focus on the kind-hearted and vulnerable nature of the artist. As a viewer, you can't help but feel helpless watching such a sensitive artist descend on camera and endure living in a disruptive LA loft environment with a selection of his close friends many of whom seem like users. There are times where you shudder while watching clips of him perform live. In one eerie clip, he sings 'cocaine, all night long' which juxtapositionally cuts to a photo of a young Gus smiling.
The film is incredibly touching. Home video clips are sprinkled throughout with Fall Out Boy frontman Patrick Stump's haunting score overlapping personal letters between Lil Peep and his grandfather. But, it's not all doom and gloom, with old friends sharing anecdotes, happy memories and seeing the journey of a boy revolutionise an entire genre, you can't help but have some admiration for a talent that was taken too soon.
This is a music documentary that can only be enjoyed people beyond the artist's fanbase. Everybody's Everything is the full story of Lil Peep should be seen by anyone and everyone as a cautionary tale of the rise and fall of someone extraordinary.