Interview: Harvey Causon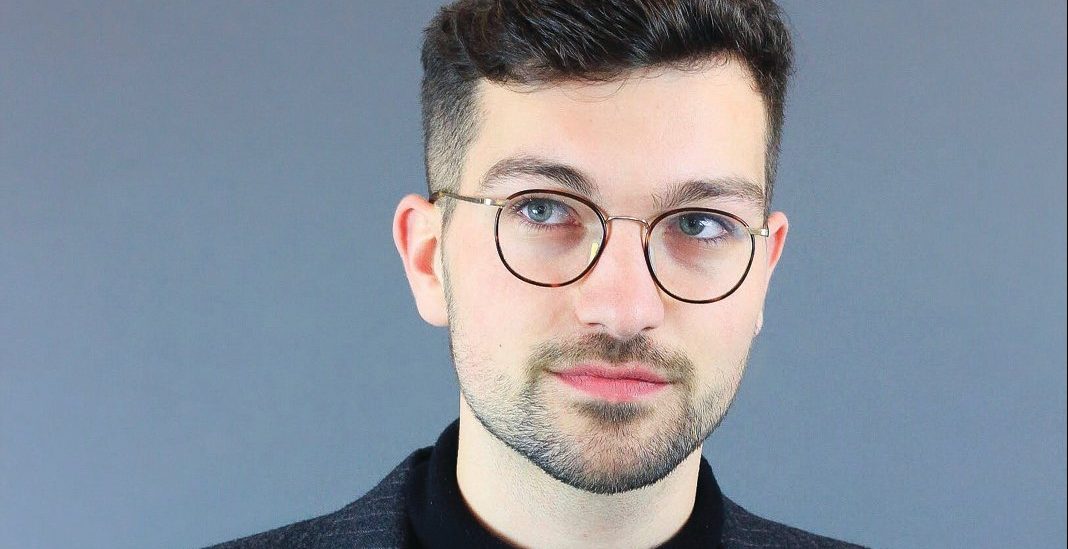 By Tom Bradley | February 13, 2020
In wading through the murky reality of the 21st century, Harvey Causon is waking up to the issues the world faces. He wants to use his music as a voice for change as well as offer an escape route from the horrors of the world's current climate.
His career is about to step into new territory. After establishing a name for himself in the Bristol music scene with his ambient style of R&B served with a sprinkling of electronica, I caught up with him a few weeks before he headed out on tour with Lucy Lu and Loyle Carner and found a man versed in physics, philosophy determined to get peoples hips moving.
"It's this idea that's really hard to get your head around, unless you speak in terms of mathematics and quantum physics – that I just wanted to express through my music," Harvey says over a tea in a cosy Park St café. His idea to explore the immensely complicated world of quantum physics in music came after discovering Káryyn's album The Quanta Series. This inspired Harvey's, as of yet, unreleased concept album that explores the chaotic nature of this theory. "I might release it in the next few weeks," he explains before adding, "It's kind of unfinished, but I think I like that."
The nature of Quantum Theory, in layman's term, states that at an atomic level, everything that happens is infinitely chaotic and random and it's the role of the observer that puts meaning to everything. This ambitious theory has influenced Harvey's writing on this concept album, however, this interest in physics has bled into many other releases, not least the track 'London Stock' in which he plays with the idea of entropy through the gaze of London falling apart.
Where normally Harvey would usually spend a year or so on such a piece of work, much of the album was done in one take, with minor post-production tweaks. This was in order to, as he describes, play on the idea that "its complete chaos, and then we put meaning on it".
If you haven't gathered already, there is an intellectual edge to Harvey Causon that doesn't just begin and end with his love of physics. The term eudemonia (the theory of doing and living well) might ring a bell if you've studied the works of Aristotle, but as he explains, this early example of the recent human preoccupation with mindfulness has also found its way onto Harvey's recent release, 'Artifice'. He explains: "I think the song is about relationships with people, and about the happiness of not thinking about the past and enjoying the journey – however, as the song progresses it becomes about different states and not being able to move on from those past relationships." As a contrast to the world of physics that inform the record, tracks like this also give Harvey's work that necessary and accessible human edge.
With reference to the lofty concepts that have informed the lyrical content of his music, Harvey is aware of the pitfalls that come with covering such territory. "People want to hear easy lyrics for easy listening, and potentially I over complicate things a bit," he confesses.
Harvey's music has a less complex edge that keeps it rooted in the dance. On a first listen there is a slick, easier listening vibe that feels far removed from a rave. However, anyone that's been lucky enough to see him live will know the dancier, heavier elements of his sounds emerge in full force. "I just want to make people's arses wiggle!" he chuckles when discussing the live transition of his music. Having just completed a December European tour with his good friends Lucy Lu and Gabriel Gifford in support of Loyle Carner, we presume arses will have been wiggling all across Europe.
Harvey's first meeting with emerging R&B star Lucy Lu came earlier in his career when they both supported Puma Blue, but it's his friendship and collaboration with Gabriel that has become a key part of his work, having co-wrote the 2018 EP Murphy's Hand. Their partnership has transcended not only their music as they are also flatmates, which has resulted in an interesting creative dynamic. "It's a good working relationship," he says about his fellow artist, the pair having cultivated a huge amount of respect for their musical creations both together and individually. The duo also have different skill sets and strengths that intertwine and mesh into the music they make. Harvey explains: "We don't sit down together and write a song every week, but maybe we should. He's a really talented guy and handles areas that I don't do so well, like producing and mixing."
As well as all the collaborations Harvey has also been using his music to help make a difference in the environmental sphere. The current global climate emergency has seen many musicians begin to think about sustainability with regard to touring. "I always push for trains and buses over flights and I'm conscious of environmental issues, but I'd really love to be able to use my music to help this cause more," he tells me. He is passionate about this and explains he is currently writing the music for a documentary, funded by the United Nations, based around a set of Pacific islands near Australia that are being directly affected by climate emergency, resulting in rising sea levels.
"The footage is heartbreaking, but hopefully the ever-growing awareness of this crisis will force real change," he tells me. "It would be an honour if I could do a good job of helping people via this project." The documentary will be shown at the UN in front of many of the world's policy makers, therefore creating a hope this work will have an impact on the global stage.
With collaborations and other projects, it would seem impossible for Harvey to have time for his own music but 2020 will not be a dry year for his fans as he excitedly tells me, "I'm itching to get my stuff done. It's quite all-consuming in producing, writing the lyrics and then bringing that all together though it's a powerful position to be in." Being a self-proclaimed perfectionist and an artist that handles their entire creative process single-handedly, it's easy to see how one could end up banging their head against the wall and going round in circles in that search for perfection. However, it's this attention to detail that makes Harvey stand out from the crowd.
Having announced a headline show at Electrowerkz in London this coming March there is an excitement in the air. The planning for the big London show hasn't started as of this interview, but he is "hoping to get new music out before the show" which could shape the nature of the gig. Aside from his headline shows he is also no stranger to the festival circuit. Having played Great Escape, 2000 Trees and Simple Things in 2019, it's looking likely all roads will lead to summer bookings.
Harvey's Causon's intellect and creativity is blossoming at brilliant levels despite still being in the infancy of his musical career. These are very exciting times in the life of the Bristol artist. Not only is he forging a distinct and strong musical direction, but he is also working hard to help others. He is an artist to keep a very rigid eye on.